Dr Cheng He is a Cardiothoracic Surgeon offering specialist care to adult heart and lung patients in Gold Coast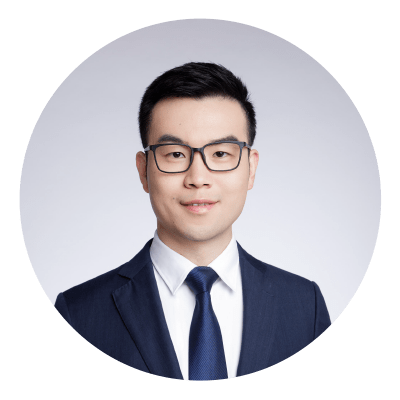 Thoracoscopic Left Atrial Appendage Closure with AtriClip
Thoracoscopic Left Atrial Appendage Closure with AtriClip is a new state-of-the-art procedure, designed to help patients with atrial fibrillation reduce their risk of stroke. 
This minimally-invasive procedure is now available on the Gold Coast and is performed by Cardiothoracic Surgeon, Dr Cheng He.  
In this guide, we will explain how the procedure works, why it is done, and what to expect before, during, and after the procedure.
What is atrial fibrillation (AFib)?
Atrial fibrillation (AFib) is a heart condition in which the heart beats irregularly, potentially leading to the formation of blood clots in the left atrial appendage. Blood clots can travel to the brain and cause a stroke. The left atrial appendage is a small sac-like structure attached to the left atrium of the heart.  95% of AFib-related strokes occur due to blood clots from the left atrial appendage.  Therefore, appropriate management of the left atrial appendage in AFib patients can significantly reduce the risk of long-term stroke.
How is the procedure performed?
Thoracoscopic or VATS (video-assisted thoracoscopic surgery) left atrial appendage closure with AtriClip is a minimally invasive procedure that is used to close off the left atrial appendage.  The procedure is performed under general anaesthesia and typically takes 15-30 minutes.  The procedure involves the use of a small camera called a thoracoscope and special instruments that are inserted through three small incisions. The AtriClip device is then applied to the base of the left atrial appendage, sealing it off to prevent blood clots from forming within it.  
What should I expect after the procedure?
After AtriClip left atrial appendage closure is complete, you may need to be in hospital for a few days.  Pain medications will be prescribed to manage any discomfort, and you will receive instructions on how to care for yourself at home.  You should avoid heavy lifting and strenuous activity for several weeks after the procedure.  You will need to follow-up with Dr He, who will monitor your recovery and ensure that the AtriClip device is working properly.
Benefits of Left Atrial Appendage Closure with AtriClip:
Reduces the risk of stroke in patients with atrial fibrillation who cannot take blood thinners (anticoagulation medications such as warfarin) or have had bleeding complications on blood thinners
Minimally invasive surgical technique resulting in shorter hospital stay and faster recovery
Safe and effective
What are the risks of the procedure?
As with any surgery, there are potential risks and complications associated with the procedure. These risks include bleeding, infection, damage to surrounding structures, and the possibility that the Atriclip device may not fully exclude the left atrial appendage.
Is AtriClip left atrial appendage closure suitable for me?
Left atrial appendage closure with AtriClip is a state-of-the-art procedure designed to reduce the risk of AF-related stroke, and can be effectively performed especially when blood thinning medications (anticoagulants) are not safe to use.  Living a life without warfarin or other anticoagulants, whilst still reducing AF-related stroke risk, is possible.
Arrange a consult with Dr He to find out if this is the right treatment option for you or your patients.  
Dr Cheng He is a Gold Coast consultant cardiothoracic surgeon with private and public appointments.
Arrange your consultation
To make an appointment with Dr He please contact us via phone, e-mail or fax.
Most outpatients will have a referral letter from their general practitioner or medical specialist. If you do not have one we can guide you through this process. Please don't hesitate to contact us.